Repair the house you just bought
If you have just bought a house and are thinking of arranging it to live in, rent, or resell it, we take care of the complete renovation of private homes and apartments.
CHANGING HOME CHANGES YOUR LIFE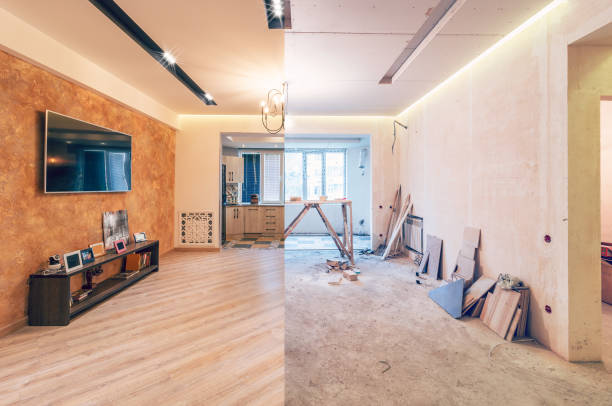 We know that buying a new home was a very important step for you, not only economically, but also psychologically. Moving house means starting from scratch a series of habits, things, places, references, even of people. It also means finding your way around the new area, with new spaces, opportunities, and new subjects.
Maybe you moved home for work, or you created a new couple, or a baby has arrived. Or, you have moved home because those who were children have now grown up and have new needs, needs for life and privacy arise, there is a need for new bedrooms, their own spaces, and family spaces to be adapted.
In short, you have now purchased a new home, and it must be adapted to your needs and your lifestyle. In these cases, there are works of the arrangement, adaptation, and renovation that must practically always be carried out, and other works that can be carried out or not, depending on how radical the change you want to give to your new home.
HOW MUCH DOES IT COST TO ARRANGE HOME? ASK FOR A QUOTE
To fix your newly bought house, ask us for a quote, we will do it for free. We will agree as soon as possible to an inspection, we will listen to your instructions, and within 10 days we will provide a quote for the complete restructuring keys in the hand of your house, your apartment, your villa. 
Thanks to the constant supervision of our architects and collaborators in the office and in the showroom, we take care of assisting and guiding you in all phases of choice and in all decisions. We also start and follow any bureaucratic procedures, and issue all the necessary certifications to obtain deductions of 36%, 50%, and 65%, if you have started energy abatement or facades for companies and offices.